The new Water-Shade® Canopy Floating Kit can take your canopy where umbrellas, awnings or shelters can't—directly onto the water! Swim in the shade, cool-off in the pool, cool-down in the lake. The Water-Shade® Canopy Floating System gives you instant, easy-to-assemble shelter from the sun's harmful UV rays when and where you need it. A floating canopy gives you convenient shade options!
​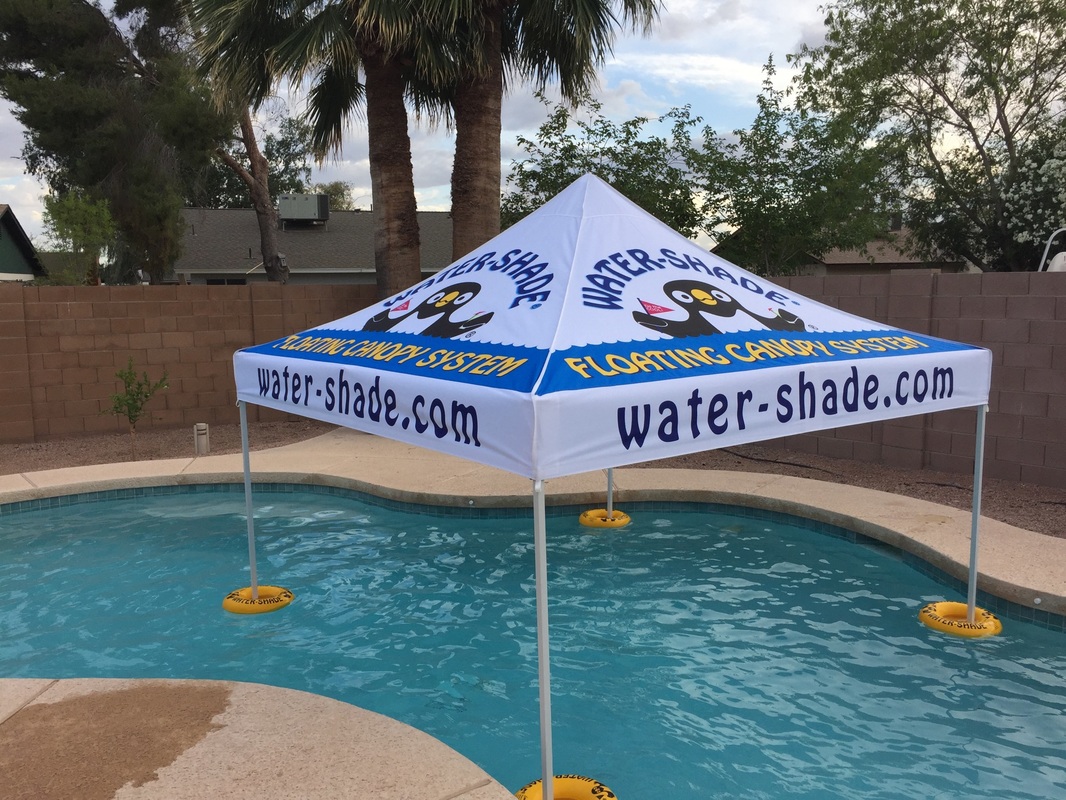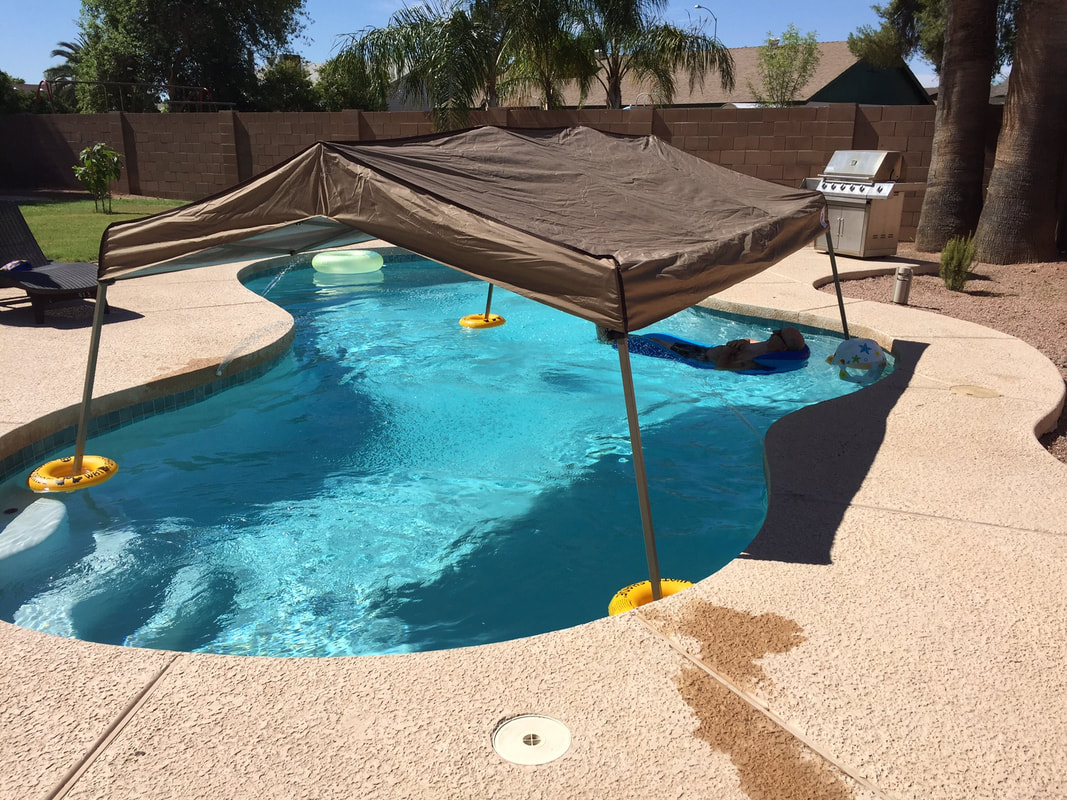 "Do the Cool"!
Tired of sitting in the hot sun on the lake or in the pool? Wouldn't it be nice to have some shade? Now you can!
The
Water-Shade® Float System
can turn a simple canopy into a floating oasis of cool that you can take almost anywhere.
Why swim in the hot sun when you can swim in the shade!
---
Ideal for: resorts, pool parties, picnics, boating events, fishing, camping, swimming and water sports of all kinds. Quick set-up and easy take-down,
Water-Shade®Floats
create an instant water shelter to rest under and shield you from the sun while diving, snorkeling, jet-skiing, water-skiing, tubing, a relaxing swim in the pool, kayaking and canoeing.
Take your shade wherever you go...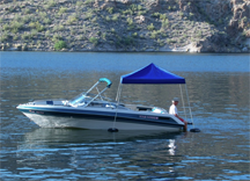 Float your canopy on the stern of
your boat and relax in the shade
while you reel in your catch or enjoy
a cool beverage.


---
How does Water Shade handle the wind? Check it out with our new "Canopy Wind Anchor" system -
Our Patented system-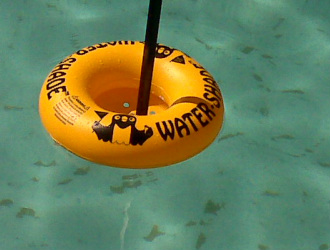 Water-Shade
has developed a quick and easy fastening system for canopies with staking holes at least 3/8" diameter.
US Patent No.: US 8,770,213 B2
---